Video "Hamil Duluan" Shinta-Jojo
Lipsync duet vocalist Shinta and Jojo back "acting up" in cyberspace. This time, they look like a pregnant woman while singing lipsync to a song titled "Hamil Duluan".
In a video posted on YouTube a long time, the behavior and style-Shinta Jojo no less funny with her appearance in the video "Keong Racun", which makes it a popular figure.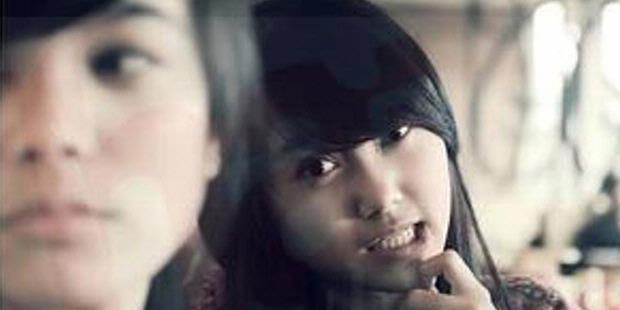 Action "crazy" Shinta and Jojo began ogled YouTube visitors. Uploaded since early June, the video "
Hamil Duluan
" Shinta-style Jojo began to be seen by many people. Until Saturday (16/07/2011) has reached 5013 visitors view.
"
Hamil Duluan
" is a song of creation Tjahjadi Djanata Isaac, who popularized Tuty Wibowo. The lyrics are mild with a message that is so bare-related phenomenon first pregnancy are also the main attraction.
Just look at the lyric. Awalnya aku cium ciuman/akhirnya aku peluk pelukan/tak sadar aku di rayu setan tak sadar aku ku kebablasan/ku hamil duluan sudah tiga bulan/gara gara pacaran tidurnya berduaan/ku hamil duluan sudah tiga bulan/gara gara pacaran suka gelap gelapan.../ o...owww aku hamil duluan/ oo....oww... sudah tiga bulan..
Songs like is then ogled
Shinta-Jojo
as a joke was in the media YouTube. The result was remarkable. Shinta-Jojo action to steal the attention. See it, their first video,
"Keong Racun"
, visited by many people with the number of visitors reached 6,967,727 view, once uploaded starkyjogja account on June 18, 2010.
This amount is still above the number of visitors
Brigadier Norman Kamaru
action, which act similar to singing the single
"Chaiyya Chaiyya"
, which reached the level of 2,413,286 visitors to view.
In the latest action in the video
"Hamil Duluan"
, Shinta-Jojo even more funny. As if to strengthen the lyrics of the song that they bring, both are acting like women who are middle-bodied two-joget while dancing with a distinctive style both.
Hamil Duluan
Keong Racun